CPR training courses are offered in all of our training providers in the US, spread over six cities in five different states. There is a variety of American CPR Courses that are offered to trainees, divided into two categories, either basic or advanced life support. Our providers remain the most popular providers in their respective cities and states because of the quality of training and the rates at which programs are made available. Other providers just can't compete with our programs.
We have training locations in the following cities: Los Angeles, San Francisco, Las Vegas, Honolulu, Portland, and Seattle. CPR training programs are available all through the week, even during evenings and weekends for more popular classes.
Signing up for training
Signing up for the class that you want is very easy. An online form can be found on the provider's website, along with complete contact details for the provider. Applications can also be sent over e-mail or telephone call, aside from walk-ins during business hours.
American CPR Courses Certificates
All of the programs award students with training credentials once they complete all the necessary requirements upon finishing the class. Students need to have 100% attendance and a passing grade on the skills/written test given after the program to get training credentials. Credentials are valid for two years before they expire.
If ever a rescuer wants to renew their certificate, they can sign up for a re-certification class before it expires. Expired certificates will not be honored for renewal at any of our providers; the rescuer will have to take the training program again.
CPR training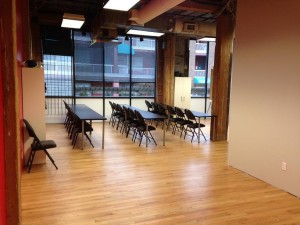 There are three BLS programs available; one for the general public and two for healthcare providers (HCPs). BLS teaches chest compressions, rescue breaths, and defibrillation – basic CPR skills – to students. The lessons may vary depending on who is taking the class but the structure of the program is the same. Either 1-person or 2-person CPR is included in the BLS training classes. Basic first aid such as wound care and bandaging is also part of training.
Basic CPR training – There are two kinds of basic CPR training, one for the public and one for healthcare providers. Both classes teach the 1-person CPR and first aid but tailor the lessons differently according to the students. The general public class is 4 hours long and is the only optional certification class. All of the other programs are mandatory certification classes where students are required to take a post-test after training. The HCP basic CPR program is 4.5 hours long. The basic CPR programs don't have an available re-certification program
Basic Life Support training – The BLS program is tailored for HCPs. It teaches both 1-person and 2-person CPR as well as basic first aid. It teaches trainees about the AHA BLS guidelines from 2010 as well. Re-certification is available for this program, lasting 4 hours.
If you plan on becoming a certified CPR rescuer, take one of our BLS programs and get your credentials today. Requirements are as easy to complete and renew. Sign up for training today.