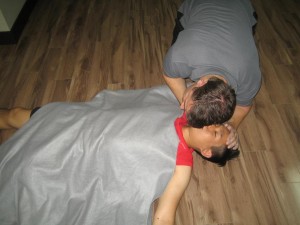 Nanaimo First Aid offers the best cardiopulmonary resuscitation (CPR) and automated external defibrillation (AED) training in British Columbia. CPR certification in Nanaimo is  very easy and hassle-free; just sign up for a CPR and AED training program. Students can choose to enrol in stand-alone of full course levels held throughout the week, evenings and weekends included for popular classes.
Rates
Program rates at Nanaimo First Aid are the more competitive in the community. They include tuition (plus tax), certificates, manuals, and St Mark James registration fees. Trainees who choose to drop out of a training program are entitled to a full refund, just remember to inform the Nanaimo First Aid staff at least 3 days beforehand.
Programs
CPR certification programs with Nanaimo First Aid cover different emergency situations, focusing on cardiovascular and first aid injuries. Students learn to perform CPR, AED, and first aid on victims of cardiac arrest, choking, and bleeding injuries. Each level corresponds to and target students and age groups of the victims.
Course levels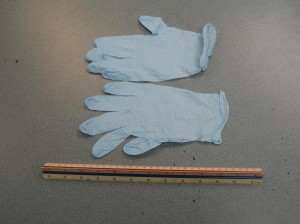 CPR-only programs run for 4, 5, and 6 hours, depending on the level of certification needed (A, C, and HCP). In order to successfully complete a training course, the student needs to have complete attendance, 75% or better on the exam, and adequate skill demonstration.
Recertification
Only standard first aid, CPR level C and HCP have recertification programs for the renewal of near-expired certificates. Recertification classes last for four hours and are held twice a week. Certificate cards from St Mark James are awarded after the completion of a regular course but wall mount certificates are also available.
Facilities and Instructors
All classes are overseen and taught by St Mark James certified instructors. Classrooms are spacious and well-maintained, outfitted with the best training equipment for St Mark James programs.
Did You Know?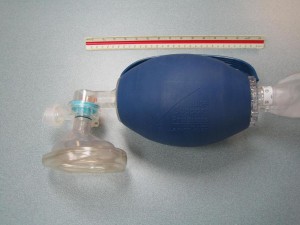 Rescue breaths
Untrained rescuers are advised to perform chest compressions only during cardiopulmonary resuscitation. Trained rescuers are taught how to perform rescue breaths, which are given in conjunction to chest compressions. There is a compression:ventilation rate of 30:2. Thirty chest compressions are done first before providing two rescue breaths.
To provide a rescue breath, thrust the jaw down and tilt the head back (only tilt if there is no suspected neck and spinal cord damage). Give one full breath and watch if the chest rises and falls. Repeat and give another thirty compressions.