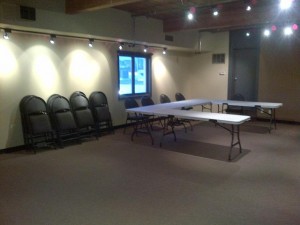 First aid training is a mandatory component of many jobs and schools in Alberta. It can be a difficult task finding a reliable provider that meets Alberta Occupational Health and Safety (OH&S) requirements. Edmonton First Aid is the most popular provider of training classes in Alberta. Participants may select form a wide range of American Heart Association approved CPR courses including CPR level "A", "C" and "HCP". CPR can be taken alone in a stand-alone format or it can be taken combined with first aid training in courses such as standard, emergency and childcare first aid. On-line safety, food safety certification, re-certifications and private courses are also available. Registration for any course can be done quickly and conveniently using the contact information provided below. Edmonton First Aid provides the lowest prices and highest quality on CPR certification and first aid classes in Alberta.
Click here to enrol in a training course with Edmonton First Aid or use the contact information posted below.
Edmonton First Aid Contact Information
Use the following information to contact this provider
Telephone: 780-809-0829

Website: http://firstaidcpredmonton.ca

Email: info@firstaidcpredmonton.ca

South Address: Suite 200 7915 – 104 Street, Edmonton, Alberta, T6E 6M6

North Address: 11823 114 Ave NW Edmonton, Alberta, T5G 2Y6
Operators are available from 7am to 6pm to help with registration or any questions that you may have.
South Edmonton CPR Certification Centre
The South Edmonton CPR training centre offers all the popular courses including stand-alone CPR training, OH&S approved first aid with CPR and Basic Life Support (BLS). It is located east of the University of Alberta Hospital, next to Whyte ave and along Gateway. Easily accessible for transit and cars with plenty of free parking nearby. Participants can take advantage of all the neighbouring restaurants and stores during lunch breaks as well.
For more information about the south training location view the map below

North Edmonton CPR Training Centre
The North Edmonton CPR Certification centre offers the same certificates provided by the south centre including BLS, CPR and AED and OH&S approved CPR with first aid certificates. It is located north of Downtown Edmonton along Kingsway and Yellowhead trail. Lots of free parking is available and the classroom temperature is always comfortable regardless on the time of year. Nearby universities and schools such as NAIT, MacEwan and NorQuest can all get certification with St Mark James Training here. Although many nearby providers such as St. Johns, Spectrum Safety and the Red Cross are located nearby, this provider offers lower prices, better instructors and a brand new classroom! Check out the map below for more information:

Offered Classes
No other training service provider in the area offers as many classes as Edmonton First Aid. CPR and AED, first aid, special child care, and food safety classes are the most popular courses at Edmonton First Aid. All classes have flexible schedules, with evening and weekend classes available.
Stand-alone first aid and CPR and AED classes are also available. CPR and AED classes introduce students to the American Heart Association's Basic Life Support (BLS) guidelines. The 2010 BLS guidelines focus on the updated techniques used in providing CPR and AED to victims of cardiac arrest. The action sequence of A-B-C (airway, breathing, circulation) has been updated to C-A-B after recent studies revealed that chest compressions started within 3-5 minutes after collapse have improved survival rates of victims.
Trainees with scheduling problems can choose to enrol in private classes.
Other Courses Available in Edmonton
On-Line WHMIS
On-Line TDG
Babysitting first aid
Dog First Aid and CPR
Basic Life Support (BLS)
Advanced Cardiac Life Support (ACLS)
 H2S Alive Training
To view a complete list of courses use the information posted above to visit the Edmonton First Aid website.
Training Course Rates
Edmonton First aid offers the most affordable values for the first aid, CPR and AED courses. No company from the Edmonton area provides less expensive better costs for individual classes, group courses, or renewal courses. Initial enrolment fees are inclusive of taxes, certificates, and Alberta OH&S registration fees. Training manuals and equipment as also included in the initial fees. Check out the prices of some of the most popular courses in Edmonton below:
CPR level "A" and AED Certification – 73.99
CPR level "C" and AED Certification – 73.99
CPR level "HCP" and AED Certification – 73.99
CPR and AED Re-Certification – 69.99
Alberta OH&S Approved Standard first aid, CPR and AED Certification – 132.99
All courses include AED training and prices include all applicable taxes.
Certification and Refresher Classes
Renewing Alberta OH&S certification is by far the most stressful things for trainees. Refresher courses are offered twice a week at Edmonton First Aid for renewal / re-certification of near-expired certificates.
Trainees who are able to complete any training course will receive a certificate for first aid, CPR, and AED, valid for three years throughout Canada.
Training facilities
Courses are offered at various training facilities throughout Edmonton. All centers are equipped with the latest equipment for first aid, CPR, and AED training. Classrooms are spacious and air conditioned for the most comfortable training experience possible.
Enrolment
Enrolment can be completed using the on-line application form above, telephone call, e-mail, or walk-in at the training center. Additional information on offered classes and schedules are available on the website.
Did You Know?
Typical blood pressure medications
Diuretics – diuretics are medication that causes our body to increase sodium and water elimination through urination. This is usually given to hypertensives who also have kidney problems. When there is too much circulating volume in the body, it raises our blood pressure.
Beta-blockers, Angiotensin-converting enzyme (ACE) inhibitors, Angiotensin II receptor blockers (ARBs), Calcium channel blockers – these reduce cardiac workload, making the heart beat less forcefully.
Enrol in a first aid, CPR, and AED training course today!