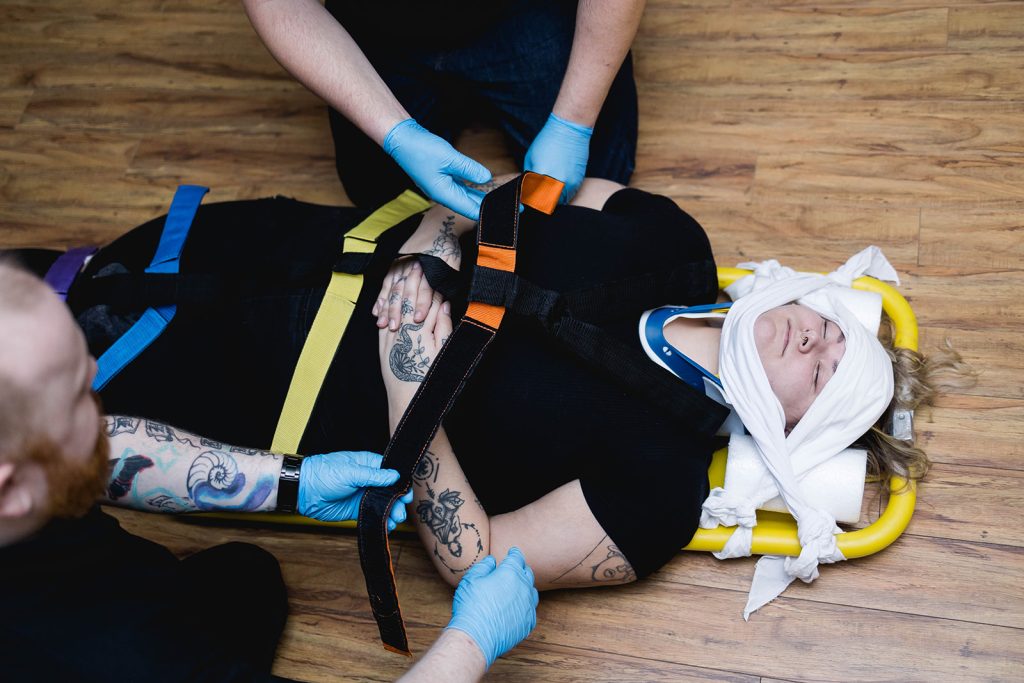 CPR Certification in Coquitlam
Vancouver First Aid added an additional location for CPR training and certification in Coquitlam in 2016. Since then, the Coquitlam training centre has trained more than 10,000 students in a number of different safety courses including first aid, mask fit testing, BLS, fall protection, hearing fit testing, confined space entry, recertification's, OFA level 1 and a variety of different CPR certification programs. Registration is quick and easy and can be completed using the details provided below or the on-line registration form.
Contact Information
To register for a course or for more information about the many courses available at this CPR certification centre in Coquitlam please the following details.
Telephone Number: (604) 260-6899
Email: info@vancouverfirstaid.ca
Address: 927 Brunette Ave d, Coquitlam, BC V3K 1C8
Coquitlam Training Centre Location Information
Located on the border of Coquitlam, Port Coquitlam and New Westminster, this training centre provides easy access to public transit and with free parking it is very accessible with the nearby Lougheed Highway and TransCanada Highway. Lots of amenities are located nearby to make this the ideal location to take your first aid and / or CPR certification course
Safety Courses Available
The following courses are available for your workplace or school requirements:
H2S Awareness
3M Qualitative Mask Fit Testing
3M and Honeywell Hearing Protection Fit Testing
Advanced First Aid (Formerly known as OFA level 3 – 2023 change)
Intermediate First Aid (Formerly known as standard first aid – 2023 change)
Basic Life Support (Formerly known as CPR for health care providers or CPR HCP – 2022 change)
CPR level A
CPR level C (Also known as CPR for lay rescuers)
Transportation of Dangerous Goods (TDG) – available in online format
Workplace Hazardous Material Information System (WHMIS) – available in online format
Food Safety Certification (also known as food safe level 1)
Hours of Operation
Monday – 9 am to 9 pm
Tuesday – 9 am to 9 pm
Wednesday – 9 am to 9 pm
Thursday – 9 am to 9 pm
Friday – 9 am to 9 pm
Saturday – 9 am to 9 pm
Sunday – 9 am to 9 pm
This training centre has customer service representatives available to answer questions and calls throughout its hours of operation.