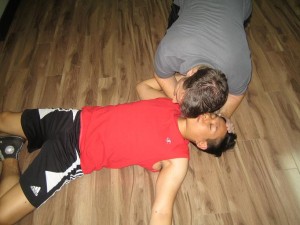 Would you know what to do if a loved one had cardiac arrest? Do you know what an AED does and how to use it? Do you know the latest CPR and AED rescue techniques? Get certified and learn the latest rescue skills by enrolling in CPR certification courses with Mississauga First Aid. This provider offers basic life support training, CPR for health care providers, re-certification courses and a wide range of workplace safety, first aid and food safety classes. This provider is the most popular provider in Mississauga because of its conveniently located training centre, experienced teachers, well-maintained and clean classrooms, low prices and friendly customer service. Registration for first aid, safety and CPR certification courses can be completed using the contact information provided below.
How to Contact Mississauga First Aid?
Trainees may enrol any time using the on-line application form or via e-mail. Telephone calls and walk-ins at the training centers during business hours are also highly encouraged. Register for a first aid, CPR, or AED training course online by clicking here.
Website: www.firstaidcprmississauga.ca
Telephone: 1-888-870-7002 (Toll Free Number)
Email: info@firstaidservices.ca
What Will I Learn in a CPR Course?
Customers that sign up for a CPR course will learn about the following topics:
Cardiopulmonary resuscitation with artificial respiration
Compression only CPR
Automated external defibrillator
Recovery Position
Staying Safe and Scene Assessments
Contacting EMS
Fully Obstructed unconscious victims
Partially and fully obstructed conscious victims
Circulatory emergencies including heart attacks, angina and stroke
Breathing emergencies including asthma and anaphylaxis
Primary Survey
Checking vitals
Barrier devices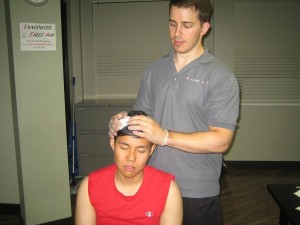 These topics and more are covered in a CPR and AED course offered by Hamilton First Aid.
What Other Courses Are Available in Mississauga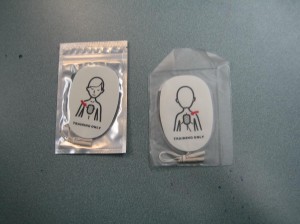 The following courses, other than CPR, BLS and ALS programs, are available with this provider:
Standard first aid, CPR and AED – WSIB approved
Emergency first aid, CPR and AED – WSIB approved
Childcare first aid, CPR and AED – WSIB approved
Oxygen Administration
Re-certifications
Babysitting Training
Marine First Aid
WHMIS
TDG
MSDS
H2S Alive
H2S Awareness
Find out what course you need and register using the contact information posted above.
CPR Tips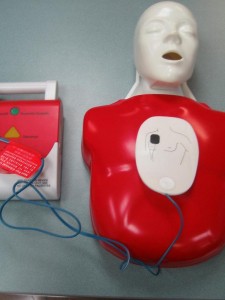 Trainees are taught to "push hard and push fast" during the CPR and AED training classes, with rescue breaths given after the first round of compressions is done. This is due to recent studies that revealed that compressions started within the first 3-5 minutes after collapse significantly raises the survival rates of victims of cardiac arrest. So instead of "look, listen, feel (for a pulse)", the immediate steps must be "call for help" and "push hard and push fast". The sooner a rescuer starts CPR the better. When the victim isn't breathing start compression's immediately.
St Mark James Certification
Trainees who are able to complete a training course are awarded a St Mark James certificate, valid for three years throughout Canada. Near-expiry certificates can be renewed through refresher courses offered twice a week.
High-end training center facilities
Training centers are equipped with the latest technology in first aid, CPR, and AED training. Classrooms are well-maintained and spacious, designed for the most comfortable learning experience of the trainees. The centers are easily accessible to and from public transport, with free parking available nearby for trainees with private vehicles. Restaurants and shops are some of the amenities within walking distance of the center.
Did You Know?
What happens in an anaphylactic reaction?
The cause of any allergic reaction is exposure to an allergen. Common allergens are food and insects such as peanuts, shrimp, and bee stings. In an anaphylactic reaction, the immune system of the body reacts harshly to these allergens, sending out a rush of chemicals in the body that causes blood pressure to drop and airways to swell, spasm, and narrow. This reaction is life-threatening.
Common triggers:
Medication (such as penicillin)
Food (e.g. peanuts, shrimp, wheat, fish, shellfish, milk, and eggs)
Insects (e.g. stings from bees, yellow jackets, wasps, hornets
Important note: If you're allergic to shellfish, remember to inform your physician if you're about to undergo an imaging diagnostic test that uses a dye. The dye used in imaging tests is made from shellfish.
Less common triggers:
Latex (commonly used in gloves)
Anesthetic medication used before surgery
Exercise
Sign-up for CPR and first aid education together with Mississauga First Aid to make sure you receive the finest quality training courses at the most affordable prices.