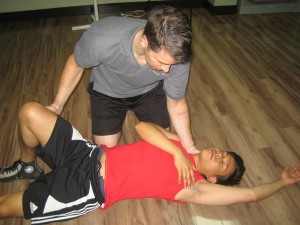 Seattle CPR is a training provider of the best BLS and ALS training programs in Washington. We have the largest selection of program available at very affordable rates. Scheduling with Seattle CPR is very flexible as well, with popular classes available during evenings and weekends as well. The Seattle CPR website has complete details on available programs, rates, and schedules.
You can also enroll on the website using the online application form or send your application through e-mail or over the telephone. Walk-ins are encouraged by the staff as well. There are still details that need to be finalized in person such as signatures and e-mails.
Become certified rescuer
Seattle CPR has five different CPR programs for BLS and ALS training. There are three BLS programs and two ALS programs. Only one of the BLS programs has a re-certification class while both ALS programs have accompanying re-certification classes. BLS programs are targeted towards both the general public and healthcare providers, while ALS programs are just for HCPs.
Basic Life Support programs are focused on skill training because the class hours are shorter compared to ALS classes. Trainees are taught how to give proper compressions and rescue breaths to an unresponsive victim who does not have regular pulse and breathing. CPR helps keeps the heart beating and circulating oxygenated blood during cardiac arrest.
Basic CPR/AED – BLS program, 4 hrs; teaches one-person CPR, defibrillation, and automated external defibrillation to the general public. Trainees can choose to not become certified because the skills test at the end of the program is optional.
Basic CPR/AED (C) – BLS program, 4.5 hrs; teaches one-person CPR, defibrillation, and AED to healthcare providers. To get certified, trainees need to pass the post-tests at the end of training, consisting of a skills and written test.
Basic Life Support for HCPs – BLS program, 4.5 hrs; teaches one and two-person CPR, first aid, defibrillation, the 2010 BLS guidelines. Re-certification is 4 hours long.
Advanced Life Support programs teach trainees how to manage cardiac arrest in a clinical setting such as a hospital. Trainees learn about medication and equipment used during and after a cardiovascular emergency.  They also learn how to read an ECG tracing, a very important skill in managing or predicting a CV emergency.
Students are required to have BLS certification (for HCPs) to qualify for ACLS training.
Advanced Cardiac Life Support (ACLS) – ALS program that runs for two days, 16 hrs. total; teaches medical management of cardiac arrest of an adult victim. Re-certification is available for this program and runs from five to six hours long.
Pediatric Advanced Life Support (PALS) – ALS program that also runs for two days, 14 hr.s total; teaches the management of a CV emergency of a pediatric victim. Re-certification is six or eight hours long, depending on the optional stations a trainee chooses to take.
Certificates
Trainees who complete a program are awarded training certificates that are valid for two years before expiration. They can be renewed through a re-certification class as long as they are not yet expired. Expired credentials cannot be renewed.