CPR certification in Grande Prairie is easy through Grande Prairie First Aid. CPR and AED training is available in full courses and stand-alone courses. With flexible schedules and cheap rates, Grande Prairie First Aid has remained the most popular training service provider in the area. You can visit the Grande Prairie First Aid website for a complete list of available classes, rates, and schedules.
Enrolment can be easily completed through e-mail or telephone calls. Likewise, the Grande Prairie First Aid staff encourages walk-ins during business hours in any of the training centers.
St Mark James CPR/AED training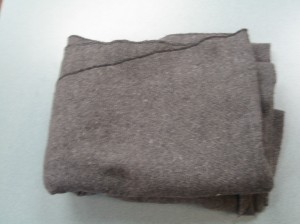 Certification programs for cardiopulmonary resuscitation (CPR) and automated external defibrillation (AED) focus on the most common emergency requiring CPR/AED – cardiac arrest. AEDs are machines that are attached to the chest with pads and apply shock needed by the heart. All CPR classes include AED training, in accordance with the latest guidelines from the American Heart Association.
Awards and CPR Certification in Grande Prairie
To pass the training program, complete attendance, adequate skill demonstration, and at least 75 percent on the written exam are needed by the student. Once the training class has been successfully completed, a certificate card is awarded to the student. Wall-mount certificates are optional.
The certificates are valid for three years and renewable through recertification programs. Grande Prairie First Aid offers recertification for levels C and HCP, both four hours in duration and held at least twice a week. Standard first aid recertification is also available but required approximately 8 hours.
Other programs for CPR Certification in Grande Prairie
Stand-alone or CPR-only classes are also available. Students who do not want to take the first aid training in the course levels can opt for stand-alone classes. Private classes are also offered to big groups of trainees and companies.
Grande Prairie First Aid has several St Mark James certified instructors who are available for special training at home or at special events such as conferences. Just give me a call or send an e-mail if you want to inquire about booking a private course.
Did You Know?
Stroke
A stroke happens when there is poor blood and oxygen delivery to a part of the brain because of narrowed, blocked, or leaking arteries. Remember these signs and symptoms that precipitate a stroke or are experienced during a stroke:
Sudden, severe headache
Numbness and weakness of half of the body (usually the face and limbs)
Confusion and changes in the level of consciousness
Trouble speaking/understanding
Vision problems
Balancing problems
Dizziness and nausea