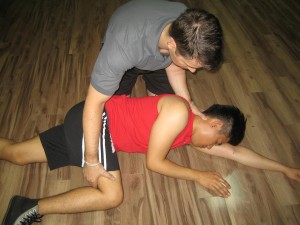 Would you know what to do if you found a loved one lying unconscious on the floor? Would you be able to recognize a choking victim and be able to help? Learn to save a life by enrolling in workplace and academic approved CPR courses in Surrey with Vancouver First Aid Ltd. Training classrooms are located in Surrey Newton and Whalley with courses available multiple times per week. Certification provided through this supplier is valid throughout Canada for 3 years and meets a number of provincial and federal requirements. Standards and techniques meet the requirements of the International Liaison Committee on Resuscitation (ILCOR) and the American Heart Association. A number of different first aid and / or CPR courses are available for participants. You can visit this Surrey providers website for more details on CPR certification or training in one of the many classrooms located throughout Surrey.
How to Register for a CPR Course in Surrey?
To register for a course or view the upcoming schedule of courses use the following contact details
Telephone Number: 604-992-9925
Email: info@vancouverfirstaid.ca
Website: www.vancouverfirstaid.ca/surrey/
Main Surrey Certification Centre: 13569 76 Ave #110, Surrey, BC V3W 2W3
Staff are available from 8 am to 6 pm to help with registration, private bookings and questions.
Where is the Training Centre Located?
Several CPR training centres are located throughout the Lower Mainland with the most popular classroom located in Surrey Newton. This location offers courses from 9 am to 5pm everyday. The address of this location is: 13569 76 Ave #110, Surrey, BC V3W 2W3.  Located along King George Boulevard in Newton and near Whalley it is centrally located with plenty of nearby amenities including Canadian Tire, Costco, Superstore and other convenience stores nearby. It proudly offers a number of safety courses and CPR certification programs to Simon Fraser University, Kwantlen, Langara, UBC and more. Check out the map below for more information about the training centre.
.
What Will I Learn in a CPR Course?
Participants enrolled in a CPR course will learn about the following:
How to stay safe during a rescue
When and how to use personal protective equipment
How to manage unconscious breathing and non-breathing victims
Effective CPR techniques
When and how to contact EMS
When and how to use an automated external defibrillator (AED)
Circulatory and respiratory emergencies
How to manage victims of partially and fully obstructed airways (choking)
How to manage unconscious victims with fully obstructed airways
Complications with CPR
Legal implications of providing CPR
Individuals enrolled in health care provider CPR will learn how to use bag-valve masks and trained assistance.
Be prepared for major medical emergencies by enrolling in a course today.
How Much Does a CPR Class Cost?
This provider is known for its low prices. The following is a breakdown of CPR course cost in Surrey.
CPR level "A" and AED – 49.99
CPR level "C" and AED – 59.99
CPR level "HCP" and AED – 64.99*
*CPR HCP is also know as Basic Life Support (BLS)
All prices include a take-home training manual, certificate and all applicable taxes.
What Other Safety Certification Courses are Available?:
Participants can register for a number of WorkSafe BC approved safety courses including:
Basic First Aid (formerly known as emergency first aid / OFA level 1 equivalent)
Intermediate First Aid (formerly known as standard first aid)
Advanced First Aid (formerly known as OFA level 3 / OFA level 3 equivalent)
Confined Space Entry
Fall Protection
3M Mask Fit Testing
Hearing Protection Fit Testing
TDG
WHMIS
Many courses are available in a blended on-line / in class format or entirely in class / online.
When Will I Get My Award?
Participants that successfully complete the course will receive a CPR certificate immediately upon completion of the course. Participants must complete all skills components and
Are Private Courses Available?
Yes, this provider proudly offers private first aid and / or CPR and AED programs in Surrey and throughout the Lower Mainland. Group rates are available. To book a private course with this provider use the contact information provided above.
Where Do the CPR Guidelines Come From?
CPR training guidelines are provided from the ILCOR CPR consensus of 2012. These techniques are also employed by the American Heart Association.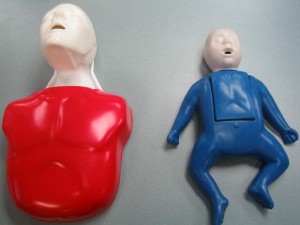 Did You Know?
Bedsores
Bedsores are common in bedridden patients who are not turned frequently. Because of prolonged pressure, tissues of areas on the back (especially the sacral area) start to die, creating an ulcer. Bedsores are very easy to prevent with turning as much as frequently as every 2 hours. Once bedsores are created on the skin, they are very hard to manage and prevent from becoming worse, especially in preventing infection.