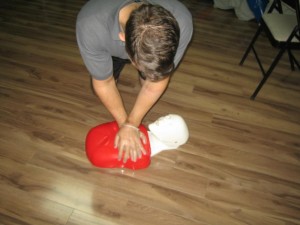 Every 4 to 5 years the standards in CPR change according to the International Liaison Committee on Resuscitation (ILCOR) consensus. The latest standards were released in 2014 and brought forward changes that include implementing back blows for obstructed airways and the option for rescuers to do compression only CPR in some circumstances. Hamilton First Aid proudly offers its CPR courses with the latest standards and technique as recommended by ILCOR and the American Heart Association. A number of CPR courses are available including CPR for health care providers, basic life support and advanced life support. This experienced provider has been offering the lowest priced courses in Hamilton since 2009.  A complete list of classes and schedules can be found on the Hamilton First Aid website. Popular courses available include standard, childcare, marine, babysitting and emergency first aid. Certification provided for standard and emergency first aid meet Ontario WSIB standards and are valid for 3 years. On-line safety and food handling programs are also available. To register for any of the above mentioned courses or to inquire about the services available in Hamilton use the contact information provided below.
Enrollment and registration
Trainees can complete their enrollment using the on-line application form above or via telephone call and e-mail. Use the following contact information to register for a course, book a private class or to inquire about the first aid services available in Hamilton.
Telephone (Toll Free) – 1-888-870-7002
Email – info@canadianfirstaid.ca
Website – www.firstaidcprhamilton.ca
Register today as space is limited.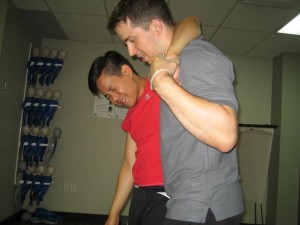 Training course rates
Training courses with Hamilton First Aid are offered at very low rates. Initial enrolment fees are inclusive of taxes, certificates, and St Mark James registration fees. Training manuals and equipment used during training are included in the initial fees as well. Trainees who drop out of a training course or will be unable to complete the course are entitled to a full refund, provided a 72-hour notice is given.
Available CPR Courses
Hamilton First Aid has the widest range of training courses for first aid, CPR, and AED in Hamilton. There are three kinds of CPR training students can sign up for: A, C, and HCP.
A – CPR for lay rescuers, 4 hours, adult CPR and AED
C – CPR for lay rescuers, 5 hours, adult and pediatric (infant and toddler) CPR and AED
HCP – health care workers/providers, 6 hours, adult and pediatric (infant and toddler) CPR and AED
Life Support Courses
Three life support courses are also available including:
Basic Life Support (BLS) – 4 hour course
Advanced Cardiac Life Support (ACLS) – 16 hour course
Pediatric Advanced Life Support (PALS) – 16 hour course
What Other Services Are Available in Hamilton?
This provider also offers a number of other services including on-line safety courses such as:
Workplace Hazardous Material Information System (WHMIS)
Transportation of Dangerous Goods (TDG)
Material Safety Data Sheets (MSDS)
Fire Safety
Courses that meet Health and Food Regulations are also available including:
Services available in Hamilton include:
First aid attendee rentals
Private infant CPR courses
Workplace safety audits
First aid supplies and advanced safety equipment sales
For more information about products and service available to you use the contact information posted above.
St Mark James certification
Trainees who complete any of the training courses are awarded a St Mark James certificate, valid for three years throughout Canada. Refresher (re-certification) courses for near-expiry certificates are available twice a week at Hamilton First Aid.
Facilities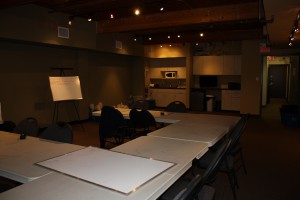 Training centers are high-end, complete with the latest technology in first aid, CPR and AED training. Classrooms are spacious and well-maintained to provide trainees with the best learning environment while getting certified by St Mark James. This provider believes in clean, well-maintained facilities that are conveniently located throughout the city. Private courses can be held at the Hamilton First Aid training centre.
Did You Know?
Epinephrine injections
People who have known allergies and previous severe allergic reactions often carry an epinephrine auto-injector with them. Epinephrine (also known as adrenalin) is a vasoconstrictor will regulate your heart rate and stop the spasms and swelling of the airways. The effect of epinephrine is immediate once given. Epinephrine is given over a muscular area (and intramuscular injection), usually the thigh. As a training rescuer, if you notice someone having an anaphylactic reaction, ask them if they have an epi pen and if they don't, bring them immediately to the hospital or call for an ambulance.
Check out the Hamilton First Aid website if you still have any questions regarding classes and scheduling. Enrol in a training course today!