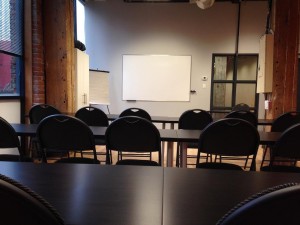 Vancouver First Aid has offered the best training courses for first aid, cardiopulmonary resuscitation (CPR), and automated external defibrillation (AED) since 2007. It's the most popular and largest training service provider in Vancouver. A large number of classes are offered at the most flexible schedules, with night, weekend, and private classes available. Classes are all St Mark James certification courses, overseen by St Mark James certified instructors. You get the best training possible for the lowest rates.
Registration Form about CPR Certification in Vancouver
Signing up for a training course is hassle-free and very easy with the online application form below.
Contact Information about CPR Certification in Vancouver
Vancouver First Aid's numerous training center locations are listed below. All centers are within walking distance of public transportation, restaurants, and shops. Amenities such as free parking are also available near the training centers.
East Vancouver – Kingsway

Down Town Vancouver – Yaletown

Surrey-Newton

Surrey – Whalley
You can contact Vancouver First Aid using the following information.
Phone Number: 778-709-9180

Email: info@vancouverfirstaid.ca
Training programs
CPR and AED
Trainees are introduced to the concept of Basic Life Support (BLS) with CPR and AED classes. BLS was created by the American Heart Association to serve as a guide in providing compressions and defibrillation to victims of cardiac arrest. Compressions that are started within the first 3-5 minutes of collapse have been shown to increase the survival rate of victims.
Basic First Aid
Basic first aid classes cover a variety of emergency situations such as bleeding, choking, and seizure emergencies. The most popular topic covered in first aid classes is the Heimlich maneuver, used during various choking emergencies. Variations of this maneuver for one or two-person rescue, pregnant victims, and for children as covered in the first aid class.
Training program rates for CPR Certification in Vancouver​
No other training service provider in Vancouver offers better course rates for the highest quality training. Enrolment fees are inclusive of taxes, certificates, St Mark James registration fees, and training manuals and equipment. A lot of freebies such as pocket masks are also given to trainees.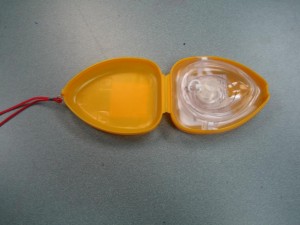 Certification and renewal
Trainees who are able to complete a training course are awarded a St Mark James certificate for first aid, CPR, and AED, valid for three years throughout Canada. Refresher courses are offered at least twice a week for renewal / re-certification of expiring certification.
Private classes
Trainees who are unable to enroll in any of the regular classes can opt for a private class. Big groups or companies often take separate training classes.
Did You Know?
Lifestyle changes in hypertension
Eat a variety of fruits, vegetables, whole grains, and low-fat dairy foods in your diet. Eat the right amount of potassium and eat less saturated and total fat.
Sodium intake of 1500 mg and below is okay for older adults, aged 51 and older. Health individuals can have as much as 2300 mg a day.
Maintain or get into a healthy weight.
Regular physical activity and exercise.
Stop smoking.
Manage your stress.
Monitor your blood pressure.
You can enroll using the form above, telephone call, e-mail, or walk-ins at the different training centers in Vancouver. Enroll in a training course with Vancouver First Aid today!