Fact Checked
Overview Of An Ankle Sprain
Spraining the ankle occurs when there is a split or stretch affecting the ligaments surrounding the ankle. Ankle ligaments are flexible tissues, holding the bones in place. Ankles are inclined to get sprained because of the small dimensions of the joint and the pressure that is applied when running, walking and jumping, particularly if the surface isn't smooth.
Symptoms Of An Ankle Sprain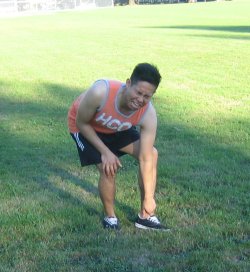 Symptoms can consist of:
Ankle pain, soreness and inflammation.
Difficult to move the ankle.
Unable to place pressure on the ankle.
Diagnosis Of An Ankle Sprain
The GP will assess your ankle for:
Inflammation or malformation.
Unable to feel somebody touching the skin.
Blood circulation.
Areas of sensitivity.
Restraint in terms of motion.
Unable to place pressure in the ankle.
Prevention Of An Ankle Sprain
To decrease your possibility of spraining an ankle:
Focus on the surface on which you are running, walking or jumping.
Do stretching workouts beforehand and after any physical activity.
Do balance workouts.
Wear shoes that fit properly and are suitable for your sport.
Avoid sharp, unexpected turns and variations in direction.
Reinforce foot and leg muscles by swimming, cycling or running.
If you have had numerous ankle sprains, you'll need a decent recovery program that includes strengthening and balance workouts. You might need to wear a brace to guard your ankle as you recuperate.
Treatment Of An Ankle Sprain
The initial treatment for an ankle sprain is generally known as RICE (rest, ice, compression and elevation):
Rest the ankle and avoid placing any pressure on it.
Place ice packs to the ankle for about 30 minutes every 3 hours.
Place compression to the sprained ankle with a flexible wrap
Elevate the sprained ankle by raising and supporting the leg.
Related Video On Ankle Sprains