Fact Checked
In an effort to reduce the casualties in industries where injuries and fatalities are more likely occur, the Occupational Safety and Health Administration have made it mandatory for employees in these industries to obtain a first aid and CPR certificate before they are allowed to work in the field. This ensures that during medical emergencies in which there are no medical professionals nearby, employees can perform several life-saving techniques which can increase the survivability of afflicted individuals. Here are some of the industries in which having a first aid and CPR certificate is necessary for employees.
Construction Industry
Employees who perform heavy lifting and those who are scaling high buildings are at the highest risk for injuries and fatalities. They are also prone to lung problems caused by chemicals and small particles in the air such as cement.
Longshoring, Marine Terminals and Shipyard Employment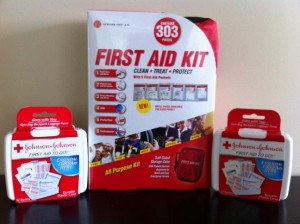 In an industry wherein loading and unloading cargos from ships which may be carrying a pathogen that can cause several conditions, fatality can be caused by anything. This is why OSHA has mandated proper hygiene among workers aside from acquiring first aid and CPR certificates. Employers are also mandated to provide the right gears to employees, especially to those who are handling the cargos first hand. These gears should come from an OSHA-certified supplier to ensure that they are of high quality. Aside from distributing gears among employees, it is also up to employers to ensure that the working surfaces are safe. All open decks and hatches should be appropriately marked to lessen the likelihood of accidents due to falls. Other equipments which can prevent injuries such as back problems when handling cargos should also be made available. These items include stretchers and wire mesh.
Power Industry
Employees who perform manual labor in power plants and other workplace environments in the power industries are at risk for developing external and internal injuries. They are also more vulnerable to injuries during harsh weather conditions since many electrical structures are located in remote areas. Electrical safety is also a top priority or concern for employees in this industry since electricity-related accidents are one of the most predictable and devastating accidents in the power industry.
Medical Industry
Having a first aid and CPR certificate is a must for every healthcare professional to ensure that these life-saving techniques are properly administered. Aside from saving the lives of their patients, having these certificates will also help healthcare professionals save the lives of their colleagues.
[youtube url="http://www.youtube.com/watch?v=ENPU6C-PhUE" width="220″]